Per Share Data
Earnings per share (EPS) *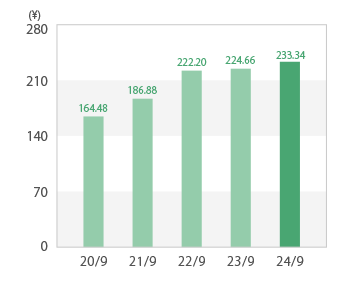 Cash dividends per share/
Dividend payout ratio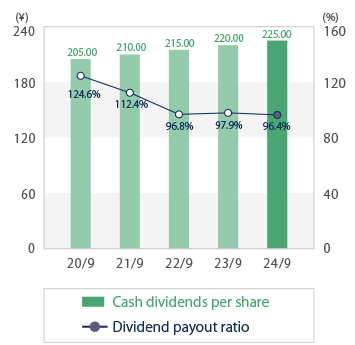 Net asetts per share (BPS)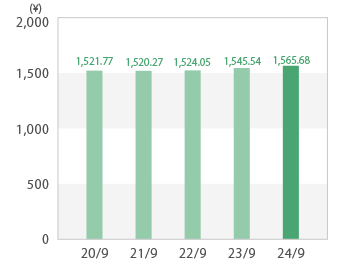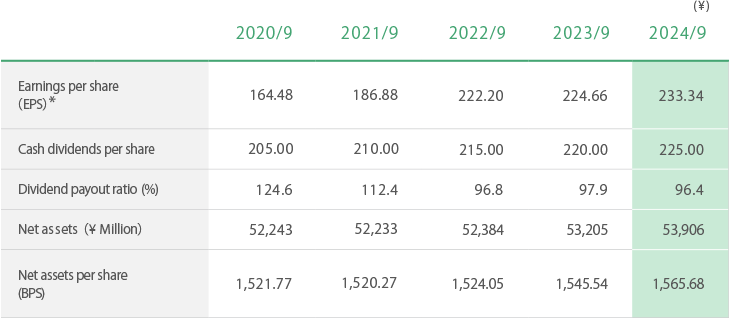 ※All yen amounts have been rounded down to the nearest million.
※Above figures are based on "Accounting Standard for Revenue Recognition"(ASBJ Statement No. 29: March 31, 2020), etc., adopted at the beginning of the fiscal year ending September 30, 2022.
* Net income per share is calculated based on average number of shares outstanding over quarter, which excludes treasury stock.