Business Activities
As a comprehensive corporate group that contributes to health and beauty, the Noevir Group encompasses businesses that provide health food and OTC pharmaceuticals as well as cosmetics business that offers skincare and makeup products.
Cosmetics
Sales composition ratio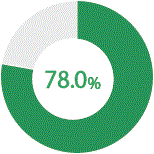 Noevir, the face-to-face channel brand, principally represented by high-performance functional prestige skincare products is sold through such face-to-face sales channels as sales representatives and Noevir's own retail stores and Group online stores.
Self-selection cosmetics principally represented by affordably priced products such as Namerakahonpo skincare line, excel makeup line and NOV hypoallergenic cosmetics are sold through general retailers and Group online stores.
Additionally, contract manufacturing of cosmetics and quasi-drugs on an OEM basis is conducted, utilizing Group's know-how and experience.
Pharmaceuticals & Health Food
Sales composition ratio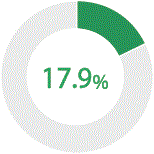 The Group develops, produces and sells such flagship items as the long-selling Nanten Nodo Ame cough drops, functional drinks, such as the Min Min Da Ha lineup, and other OTC pharmaceuticals, including cold remedies and eye drops, as well as untritional supplements featuring high-quality natural ingredients and such health food products as tea.
Other
Sales composition ratio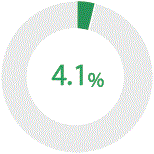 The Other segment encompasses apparel and aircraft sales and leasing.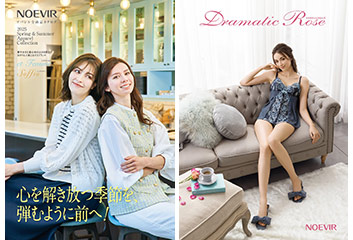 Apparel business
(As of September 30, 2023)