Working with the Environment
Working with the Environment
The Noevir Group incorporates the perspective of preserving the global environment and energy environment and endeavors to reduce the impact on the environment through its business activities, such as by producing environmentally friendly products and reducing the amount of CO2 emissions.
Basic Policy for the Environment
We shall promote resource conservation and energy saving and strive to reduce paper, electricity, water and other fuels. We shall also promote the recycling of waste materials and aim to dispose of them in the most environmentally friendly manner.
We shall endeavor to prevent polluting the environment to ensure we do not have an impact on the natural environment.
We shall engage in business activities that incorporate legislation such as laws and regulations related to the environment and strive to disclose information appropriately.
We shall ascertain our impact on the environment and set environmental targets and objectives. We shall always revise these and continue improvements.
Shiga Factory
We promote environmental preservation activities based on the corporate policy of "Where Beauty is Science."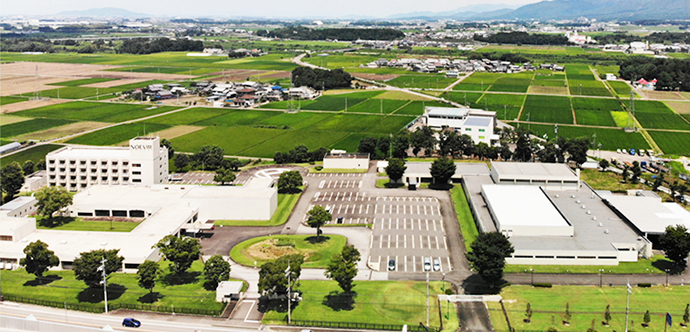 Mie Factory
The Mie Factory is a pharmaceutical manufacturing factory engaged in production activities under a sophisticated manufacturing management system satisfying GMP standards*.
* Good Manufacturing Practices: Standards for the manufacture and quality control of pharmaceuticals and quasi-drugs